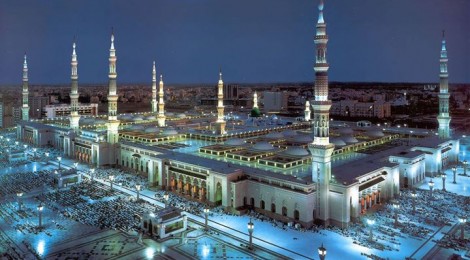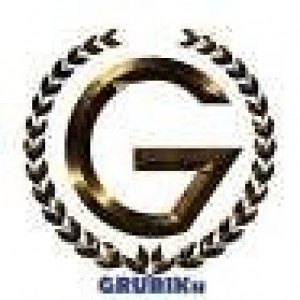 LAYANAN UMROH TERMURAH DI INDONESIA
FULL SERVICE
KAMI MELAYANI SEGALA PERSIAPAN IBADAH UMROH BAPAK IBU SEMUA, UNTUK WILAYAH JOGJA SURAKARTA SOLO RAYA, JATENG, JABAR, DKI DAN SELURUH KOTA DI INDONESIA,  KAMI MELAYANI BAPAK IBU CALON JAMA'AH DARI PROSES PENGURUSAN DOKUMEN, KEBERANGKATAN DAN KEPULANGAN DARI DAN HINGGA KEMBALI SAMPAI TEMPAT  KEDIAMAN BAPAK IBU SEMUA
WA / LINE : 087738728524 / 085217712901 / 085878940010 / 082324435091 / 087738728524
Phone : 0274-2811746
JL. BANTUL K 9 POS GRUBIKu GEBLAG BANTUL YOGYAKARTA
( DEPAN PUSKESMAS BANTUL 2 )
LAYANAN UMROH & HAJI PLUS
UMRAH $2000 USD
EXECUTED BY QIBLAT WISATA AND YPI – WTB, WE WILL SERVES 100,000 JAMAAH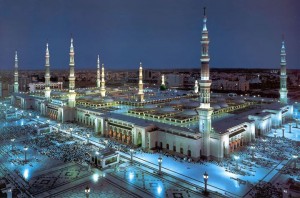 Biaya yang kami tawarkan tidak murah dan juga tidak mahal, karena biaya Umrah memang hanya sebesar itu, dan tentu saja kami bisa melakukannya, karena kami berupaya untuk membandu Anda melaksanakan Ibadah Umrah.
Umrah sudah tidak harus menjadi ajang business dan para calon jamaah sudah tidak lagi menjadi sasaran empuk ketidak jujuran
Kami melayani Anda secara tartil didalam menjalankan Ibadah Umrah
Kami membimbing Anda untuk menggapai rindu Anda kepada Rasulullah SAW
UMRAH KHUSUS 1
PAKET UMRAH KHUSUS 9 HARI HARGA $ 2000
JADWAL BERANGKAT MULAI DIBULAN OKTOBER 2016
HARGA PAKET SUDAH TERMASUK FASILITAS SEBAGAI BERIKUT :
TIKET PESAWAT PULANG PERGI
VISA UMRAH
BUS AC (Antar Jemput Bandara, Hotel dan Ziarah/ Tour)
AKOMODASI HOTEL DI MEKAH & MADINAH (Berjalan Kaki ke Masjidil Haram)
MAKAN MINUM 3 KALI SEHARI SELAMA DI SAUDI
MUTHAWWIF DAN MUTHAWWIFAH
ZIARAH KOTA MEKAH, MADINAH DAN JEDDAH
AIR ZAM-ZAM 5 LITER PER JAMAAH
PERLENGKAPAN UMRAH (Koper, Tas, Kain Ihram, Sabuk Ihram, Bergo, Seragam,  Buku Manasik, ID-Card & CD Manasik)
HARGA PAKET TIDAK TERMASUK :
BIAYA VAKSINASI MENINGITIS
BIAYA PENGURUSAN PASPOR
LOCAL TRANSPORT
BIAYA KELEBIHAN BAGASI SESUAI KETENTUAN PENERBANGAN
ZIARAH/ MAKAN / MINUM TAMBAHAN DILUAR PROGRAM
BIAYA-BIAYA PRIBADI DILUAR FASILITAS PROGRAM
PENDAFTARAN DAN PERSYARATAN :
MENYETOR BIAYA SEBESAR $2000 USD KE REKENING CV. GRUBIKu GROUP, MANDIRI :


137.00.1423612.5 A.N. CV. GRUBIKu GROUP

MENANDATANGANI FORMULIR "STANDING INSTRUCTION"
PASPOR ASLI DAN MASA BERLAKU KURANG DARI 8 BULAN SEBELUM TANGGAL KEBERANGKATAN
NAMA PASPOR MINIMAL 3 (TIGA) SUKU KATA
PAS PHOTO 4X6 DENGAN BACKGROUND PUTIH SEBANYAK 6 LEMBAR.
PHOTO COPY KTP DAN KARTU KELUARGA
BUKU NIKAH ASLI UNTUK PASUTRI DIBAWAH USIA 45 TAHUN
AKTA KELAHIRAN ASLI UNTUK ANAK ANAK DIBAWAH USIA 17 TAHUN
KARTU KUNING (BUKU VAKSINASI MENINGITIS)
MENYERAHKAN SEMUA DOKUMEN PADA SAAT PENDAFTARAN
TEMPAT PENDAFTARAN CABANG YOGYAKARTA DSK :
JL. BANTUL KM 9
POS GRUBIKu GEBLAG BANTUL BANTUL BANTUL D.I. YOGYAKARTA 55711
( DEPAN PUSKESMAS BANTUL 2 )
WA/LINE : 087738728524 / 085217712901
Program Umroh Khusus 9 Hari Tentative
ROUTE & PROGRAM PERJALANAN
JAKARTA – JEDDAH
Jamaah berkumpul tiga (3) jam sebelum berangkat, diruang  tunggu terminal 3 Bandara Soekarno Hatta
Dengan ucapan "Bismillahir rahmanir rahiim" take off  menuju Kota Jeddah
Tiba di Kota Jeddah di lanjutkan menuju Kota Madinah
MADINAH
Tiba di kota Madinah dan Check-in hotel
Sholat Subuh dan Sunah di Masjid Nabawi juga ziarah ke Makam Rasulullah SAW serta kedua sahabatnya ,Abu Bakar Siddiq & Umar Bin Khattab,di akhiri ziarah Makam Baqi
Ziarah kota Madinah diantaranya : Masjid Quba, Jabal Uhud, Masjid  Qiblatain, Masjid  Khandaq di akhiri Pasar  Kurma
MADINAH
Sholat Shubuh berjamaah di Masjid Nabawi
Sarapan pagi di hotel
Memperbanyak Ibadah (acara bebas)
MADINAH – MAKKAH
Ba'da sholat subuh , Ziarah  Wada' (Perpisahan) ziarah ke Makam Rasulullah SAW serta kedua sahabatnya, Abu Bakar Siddiq & Umar Bin Khattab,di akhiri ziarah Makam Baqi kembali ke Hotel.
Check-out Hotel, Persiapan menuju ke kota Makkah Mandi Niat Pakai Ihram  – Singgah di Abbyar Ali untuk ambil Miqot Umrah
Tiba di kota Makkah, Check in Hotel Persiapan Thawaf, Sai, Tahalul (Selesai Umroh I)
MAKKAH
Sholat Shubuh berjamaah di Masjidil Haram
Sarapan pagi di hotel
Memperbanyak Ibadah (acara bebas)
MAKKAH
Setelah Sholat Subuh berjamaah di Masjidil Haram, Para jamaah berkumpul di lobby hotel untuk mengikuti  Ziarah Kota Makkah di antaranya :  Mengunjungi  Jabal Tsur,Padang  Arafah  (Jabal Rahmah) Muzdalifah, Mina, (Jumroh)  Jabal Nur dan berakhir di Ja'ronah untuk mengambil Miqot Umroh dilanjutkan Thawaf Sai Umroh (Selesai Umroh II )
MAKKAH
Sholat Shubuh berjamaah di Masjidil Haram
Sarapan pagi di hotel
Memperbanyak Ibadah (acara bebas)
MAKKAH – JEDDAH
Sholat Shubuh berjamaah di Masjidil Haram
Sarapan pagi di hotel
Memperbanyak Ibadah (acara bebas)
Thawaf Wada' (Perpisahan)
Check-out hotel, persiapan menuju Jeddah
City tour kota Jeddah ( ke Balad/Chorniche dan Masjid terapung)
Berangkat dari Jeddah menuju Jakarta
JAKARTA
Tiba di Jakarta, Alhamdulillah selesai sudah ibadah Umroh kita dan Insya Alloh menjadi Umroh yang mabrur
TATA CARA UMRAH
Tata Cara Umroh Yang Benar Sesuai Sunnah 
Ibadah umroh merupakan bagian dari ibadah mahdoh, yaitu ibadah yang sudah ditetapkan syaratnya, rukunnya, tempatnya, sampai waktunya. Seumpama dengan melaksanakan sholat yang dimulai dengan niat dan diakhiri dengan salam, ibadah umroh juga dimulai dengan berihram (niat umroh) dan diakhiri dengan bertahalul (mencukur sebagian rambut).
Tata cara umroh dimulai dengan berihram dari miqat-miqot yang telah ditentukan. Miqat adalah garis start seorang jama'ah yang hendak melakukan ibadah umroh atau haji, dengan kata lain adalah tempat berihram (niat umroh) dan masuknya seseorang kedalam pelaksanaan umroh yang akan dilakukan.
Pada kesempatan kali ini Insyaa Allah kita akan membahas mengenai tata cara umroh lengkap dengan ilustrasi gambar dan do'a do'a ketika melakukan ibadah umroh.
Tata Cara Umroh Dan Bacaannya
Dari bandara menuju masjid miqat Dzulhulaifah / Abyar 'Ali. Kemudian melakukan persiapan sebelum ihram seperti mandi, mengenakan pakaian ihram, berwudlu dan shalat sunnah ihram 2 raka'at. setelah itu membaca niat umroh : 
Setelah mengenakan pakaian ihram dan berniat melaksankan umroh dilarang untuk : 
Dalam perjalanan menuju Makkah, perbanyaklah berdzikir dengan membaca talbiyah : 
Setibanya di Masjid Al-Haram, dahulukanlah kaki kanan ketika memasukinya dengan membaca : 
Melakukan tawaf mengelilingi Ka'bah sebanyak 7 kali, posisi Ka'bah berada disebelah kiri. 
Sholat 2 rakaat didepan maqam Ibrahim. Rakaat pertama membaca surat Al-Fatihah dilanjutkan dengan membaca surat Al-Kaafiruun. Rakaat kedua membaca surat Al-Fatihah dilanjutkan dengan membaca surat Al-Ikhlas.
      7. Beristirahat sejenak dan minum air zam-zam sambil berdo'a :
Melakukan sa'i antara bukit Safa ke bukit Marwah sebanyak 7 kali : 
Tahallul adalah akhir dari pelaksanaan ibadah umroh, ditandai dengan bercukur. Untuk laki-laki lebih baik dicukur sampai gundul, tapi kalaupun tidak sampai gundul tak mengapa. Dan untuk perempuan dicukur alakadarnya dengan membaca doa : 
Tata cara umroh telah selesai.
Dengan melaksanakan tata cara umroh lengkap diatas, semoga Anda mendapatkan umroh yang mabrur (diterima) dan semoga Allah memberikan kemudahan berupa kesehatan jasmani dan rohani untuk melaksanakan segala yang diperintahkan-Nya dengan lebih maksimal. Aamiin Yaa Rabbal 'Aalamiin.
Background
Yayasan Pendidikan Indoneisa Wira Tata Buana is the official license holder of ICDL in Indonesia which its main target is organizing an institution approach for ICDL Certification, since 2013 YPI Wira Tata Buana appointed as the Special Consultative Status in ECOSOC United Nations
Established in 2003 by a group of education activits in Jakarta and headquartered in The Central of Jakarta Indonesia, Purti Kemayoran THB2, Jalan Landas Pacu Selatan 6 Jakarta Pusat Indonesia, where education, business and modern infrastructure converge, Yayasan Pendidikan Indonesia Wira Tata Buana has an International and National especially because of its activities as a Representative of ECDL Foundation  to serves on Bridging The Digital Divide to all over Indonesia, which currently supervised more than 4000 Schools and more than 25000 ICDL Certificate holders who are now become mature business people, professionals and many other occupations.
Yayasan Pendidikan Indonesia Wira Tata Buana has a branch Offices  in Surabaya, The Capital of East Java Province and Batam Island and YPI Wira Tata Buana on its capacity on the Cooperation with Qiblat Wisata will use all available branch Offices in all over Indonesia to manage a business programs. Directly or in assoociation with local or International Partners. For this purposes YPI-WTB will be supported by all avilable networks as mentioned above and of course we will consider our former Umrah Participants as market target which the numbers are more than 70,000 and the current target for 2016 – 2017 is 100,000 Umrah Participants.
Location
The Head Office
Puri Kemayoran THB2
Jalan Landas Pacu Selatan N0.A6
Kemayoran Jakarta Pusat
Indonesia 10630
Branch Office :
Yogyakarta Dan Sekitarnya
Jalan Bantul Km 9
Pos GRBIKu Geblag Bantul Bantul Bantul Yogyakarta 55711
( Depan Puskesmas Bantul 2 )
Contact Person :
Phone : 0274-9262457
WA / LINE : 085217712901
WA / LINE : 087738728524
Mobile : 085878940010
Ustadz S. Mulyadi, S.Pd.I, M.Si
Umi Juwariyah
BOARD OF MEBERS :
BOARD OF MEMBER CONSULTANT       :
Dr. OMAR MARABAYA (Philipine)
Prof. Dr. JOHAN POITGETER (South Africa)
Dr. FAISAL MADANI, MSc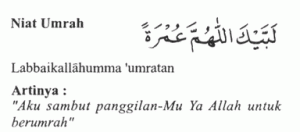 BOARD OF MANAGEMENT :
CHAIRMAN :
DATUK AGUNG SIDAYU, MBA
DEPUTY :
Hj. SUFIANTY YUSUF (f)
GENERAL SECRETARY :
TI MASTER BAMBANG HEDA, S.Kom
FINANCE :
DATUK TAUFAN BERLIANO RAMADHANI
EXECUTIVE
CHAIRMAN :
DATUK AGUNG SIDAYU, MBA
MANAGING DIRECTOR :
TI MASTER BAMBANG HEDA, S.Kom
NETWORK DIRECTOR :
SLAMET RIYADI,S.AG
IMAM MUNANDAR
 
Mission & Vision :
Yayasan Pendidikan Indonesia Wira Tata Buana play and will continue to play as an agent of development in bridging digital divide and promote the Sustainable Development Goals concept of implementaion in Indonesia, especially to Education and health activities as well as Social oriented businesses.
When we deal with pure businesses then we will use our Business entities, but all will be supervised and directed by YPI Wira Tata Buana as the main Institution.
Social Responsibility : 
As a not-for-profit organization, we are committed to improving digital skills proficiency within society.  Our certification programmers are designed to be accessible to all citizens, irrespective of age, gender, status, ability or race.
The above commitement which was started on 2003 gained a benefits which we can use as a captive market or human resources supprtes for any social oriented and pure businesses as we produced more than 25000 ICDL Certified young people and more than 4000 Educational Institution in all over Indonesia.
YPI Wira Tata Buana teamwork on meeting at YPI Wira Tata Buana Office
Social And Pure Business Offered :
We have many products on offer, each tailored to suit the needs of the Local and International Societies:
Bridging Digital Devide, using the Concept of ICDL which is the ICT Certification project of the European Union which YPI Wira tata Buana became its representative since 2003.
The United Nations social activities on the Capacity as Special Consultative Status in ECOSOC United Nations.
The current activities are promoting " SPECIAL UMRAH" with the affordable prices $1200 USD with the target participants 100,000 annually, in which we cooperated with :
ICON Consultant as in between Company in Colombo for our cooperation with Mihin Lanka and Sri Lankan Airlines.
Several Hotels in Madinah and Makkah
Catering Companies in Madinah and Makkah
BRILife Issurance
Exporting Cements to Timor Leste
Educational Businesses, which we share with other Foundation and Educational Institution in Indonesia.
Business Activities Supporters:
For the pure and social oriented businesses we will use our own business entities:
PT. Dian
PT. Qiblat Wisata
Project Planning :
YPI Wira Tata Buana has developed a new Project Planning which is Social oriented and pure businesses.
Mosques Revitalitation :
YPI Wira Tata Buana signed an Agreement with Indonesian National Mosques Council which is lead by the Vice President of Indonesia HE Jusuf Kalla to revitalize all available Mosques in Indonesia which ist numbers are more than 12,000 units.
The first project implementation will be training of ICT for the Takmir Masjid then following by promoting an innovative action using Masjid as the center of trading and marketing. We can imagine the huge business implmentation if we can use the Mosques as the hub of businesses along with the worship actvities as practiced by Rasullah Muhammad SAW.
Low Cost Umrah
We are recently promoting and marketing our program for the Umrah for only $1200 USD with 100,000 target of participants for 2016 – 2017 Umrah session, which will be the most innovative and lowest in price for the Umrah program in Indonesia.
To succed the above program we cooperated with several Companies locally and Internationally, such as :
Handling Companies in Jakarta, Surabaya, Medan, makasar and Batam
Hotels and catering Companies as well local transportatraions in Saudi Arabia
Airlines Companies in Sri Lanka which was cooperated through in between Company in Colombo.
During our business trip to Colombo we signed an agreement and met with several Members of Parliament and Ministers of Sir Lanka, they supported our cooperation with the Local Companies.
By the definitive cooperation above we are gaining affordable prices for the Umrah jamaah transportation which is $700 USD perpax, therefore we can offered the Umrah program just for $1200 USD only. For the first badge in October 2016 we will send the first 900 Jamaah, 300 from Surabaya, 300 from makasar and 300 from Jakarta.
With the stated cost above, we will serves an additional service which will be one day City tour in Colombo, its will be the most innovative Umrah program in the Country, of course we can use all of our Jamaah as our accesibility to succeed another buinesses. All of the implementation acted by PT.Qiblat Wisata our own Company.
To succeEd the program we appointed a local agents in all over Indonesia and we use a mutual cooperation with the Local Parliament members in 550 municipalities in Indonesia.
In order to maximize our Local agencies, we trained them with our product knowledge and marketing strategies, the training organized in each main coordinator's centers.
We also recruited a local agents from several Non Governmental Organization (NGO) and appoint the boar members as our main Coordinators, such as our Cooperation with KOMPAK Organization Banten Province. All will be given more advantages for our businesses.
Fruits Marketing
This trading activities will be cooperated with Mantap Srikandi SDN BHD AND Some China Fruites exporters.
We will devide the target market as follow :
​Modern market which will be cooperated with carefure hypermarket  and Indomaret a modern retail market with more than 10,000 kioskS.
Traditional markets which will be cooperated with the owner of wholesales centers in java Island
To succeed the above program, we approached our relataionship in the Management of Carefoure and Indomaret through our contact person Dr. Sutrisno Iwantono, who is Commissioner in Trans groups and Asdvicer tO Indomaret groups.
The executor of this trading is our own Company PT Dian, and we will targeted  at least 50 container for vetetables products and 50 containers for fruits products montly stated on December 2016 for Modern Market and the end of this month for traditional market. Starting in Jakarta and Surabaya, then followwing to Wstern kalimanat and Southern Sulawesi as well as Bali Island which will organized by our Umrah Representative.