FILTER KOLAM RENANG
RX 280 Sand Filter Astral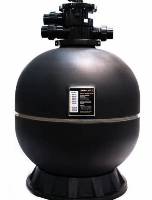 The AstralPool RX Filter series produce crystal clear water using fine sand or Viron Glass Media as the filter medium. Large capacity and higher flow rates enable the pool water to be filtered more effectively in a shorter period of time. Saving you both operating costs and water.
TOKO PERALATAN KOLAM RENANG JOGJA
Contact Toko Peralatan Kolam Renang Jogja : 0274-9262457, 0877.8728524, 085878940010, 085217712901, 087738728524 BB Pin:D16C6C46 WA / LINE : 087738728524 / 085217712901

TOKO ONLINE PERALATAN KOLAM RENANG
MELAYANI TRANSAKSI ONLINE KE SELURUH DUNIA
Marketing Office : Jln. Bantul Km 9, POS GRUBIKu, Nari Ratih, Geblag RT 05, Bantul, Bantul, Bantul
( Depan Puskesmas Bantul 2 )
TERMURAH DAN TERPERCAYA :
SILAHKAN PILIH KEBUTUHAN PERALATAN KOLAM RENANG ANDA
DAN E-MAILKAN KE : 

[email protected]

UNTUK MENDAPATKAN PENAWARAN HARGA TERMURAH DARI KAMI
SERBA PRAKTIS :
TINGGAL CALLING PRODUK SEGERA SAMPAI KE TEMPAT ANDA BERADA
Toko Kolam Renang meyediakan perlengkapan kolam renang dan accessories kolam renang, seperti pump kolam, filter kolam dan vaccum cleaner set. Di dukung Vendor secara langsung sehingga kami bisa memberikan harga yang terjangkau dan lebih murah, sementara product supplier dan vendor yang mendukung kami adalah product hayward, Waterco, Emaux, pentair, Astral.
WEB LINK :